DongilGeon Networking
I am using the Miami TCP/IP stack to access the Internet from WinUAE. To configure your host PC, WinUAE, and Miami, you must:
Install WinPCap as explained in this thread on AmigaWorld.
Make sure that your firewall/anti-virus won't block the traffic. I run into a problem with Avast! Antivirus 6.0: I had to select the "Internet Connection Sharing Mode". This thread on the English Amiga Board details the problem and its solution.
Make sure that Windows 7 does not change the order of the wireless adapters. I run into a problem with Virutal Wifi Adapters from Microsoft Research: they kept appearing, could not be uninstalled, and would change the order of the adapters, leading to Miami sometimes no find the proper device. You can disable these adapters once and for all using the following commands, see Microsoft Web site for more details:

netsh wlan stop hostednetwork

netsh wlan set hostednetwork mode=disallow

Unable the

uaenet.device

and configure Miami to use this "pseudo"-device where you would use your card device name, including

DEVS:Network

. The configuration of Miami is straighforward and depends on the router configuration.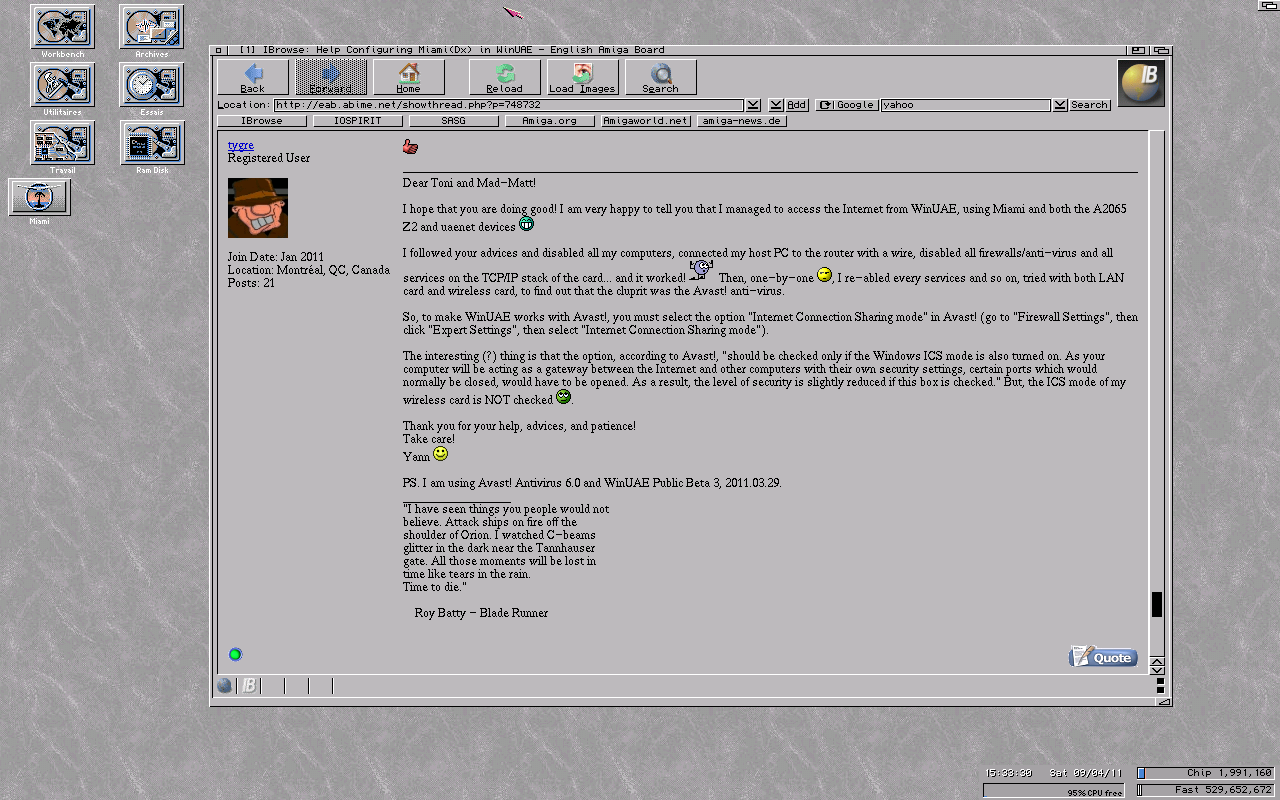 ---
The last three changes:
Tygre - 2015-05-09 11:16:49 am | Tygre - 2015-05-09 11:15:45 am | Tygre - 2012-03-31 02:30:24 pm