FOTAQ Solution - Valley of the Mists
Table of Contents
This part of the solution is taken from Balmoral Software's Web site, where you can also find some cool maps... Thanks a lot for helping us!

Valley of the Mists
Exit E, then walk N N to the distant clearing
Use the knife on the branches, then return S and use the branches on the large dinosaur
Move S S W
Use the tyranno horn to scare away the meat-eating dinosaur
Continue E and watch the cut scene with the crystal robot
Pick up the dino ray gun
Use the dino ray gun on monster Frank
Talk to Faye:
I'd like you to turn your mirror around.
Use the dino ray gun on monster Frank
Give the death mask to Sparky
Use the dino ray gun on monster Frank
Watch the endgame sequence and credits (press F10 to exit)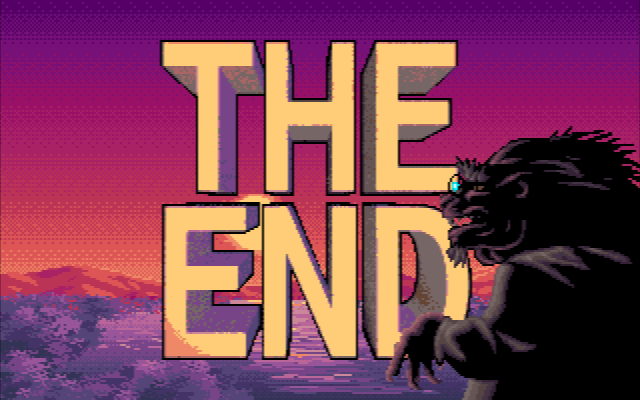 ---
The last three changes:
Tygre - 2021-05-08 05:46:12 pm | Tygre - 2014-11-23 04:42:28 pm